Dedham 3 v 3 Spring 2020 Ice Hockey
Youth 3 v 3 on Mini Rink
Location: BOCH 1105 East Street Dedham, MA 02026
Time: Game times will be 5:30, 6:30, 7:30 and 8:30 PM on Tuesday's, Wednesday's and Thursday's. Friday's may be used as a make up date if needed and schedule is subject to change.

Divisions:
Mites: Tuesday's 5:30 and 6:30 PM
Squirts: Thursday's 5:30 and 6:30 PM
Peewees: Wednesday's 5:30 and 6:30 PM
Bantams: Tuesday's 7:30 and 8:30 PM
Boys HS: Thursday's 7:30 and 8:30 PM
Girls HS: Wednesday's 7:30 and 8:30 PM
Divisions: Coed - Mites, Squirts, Peewees and Bantams. Boys High School Division and Girls High School Division.
Spring Dates: April 28 - June 18 (6 weeks regular season plus 2 weeks playoffs)

Pricing

$315 per player

$100 for goalies

$2795 team fee
Scheduled Payments: Are offered to those who need them at a 10% increased fee that you can pay over a longer period of time. Please send an email to matt@mahockeyleague.com so that your account can be updated. A deposit is required.
League Info:
8 weeks total. 6 week regular season and 2 weeks for playoffs

Three 15 minute period games (50 minute Games). Buzzer or Whistle every 2-3 minutes for line changes

All Games Played on a Smaller Ice Surface (90x80 feet). The Zone Rink at the Boch Ice Center

Games are played on an actual smaller rink and not cross ice style games so players get a real game feel

Teams, Groups and Individuals Welcome

Up to 9 Players & 2 Goalie per Team

Trophies and Prizes to Championship Teams. MVP and MVG Awards

Referee, Coach/Scorekeeper, Standings and Individual Stats

Jerseys included!!

No checking in any division!
Fun, Clean, Competitive Hockey at a Great Value!!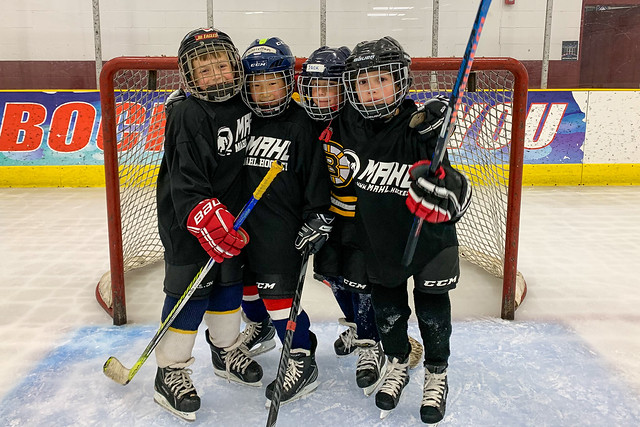 Use the form below to filter by sport, season, day(s) and/or location; or scroll to view all programs.
---