Matthew Pettinato
League Owner / Director / Head of Goalie Program
Matthew Pettinato started his career off at Bishop Geurtin in Nashua, New Hampshire from 1998-2002. Matthew was able to secure a starting role during his last two seasons with the Cardinals. Matthew's performance with Cardinals earned him recognition among the Goaltenders in the New Hampshire League. Matthew earned First Team All Star in 2001 and 2002 and lead the cardinals to two State Championships. From 2002 to 2006 Matthew earned a spot on the Framingham State University varsity hockey team.
Matthew Pettinato started the MA Hockey League in 2012 as a way to reach out to the adult and youth hockey community and it has been continually growing every year. Matthew takes pride in his ability to recruit top notch coaches who take the extra step in making sure they positively impact players under their tutelage. His leagues and clinics are not just about skating and doing drills but learning about the game. Matt expects all players to able to bring what you learn from our clinics to a real game time situation. Player development is important to the MA Hockey League staff and Matt trains his coaches to be able to individually tailor player development for each of the players in his league. This extra player attention is what makes the MA Hockey League so successful.
Derek Matties
Head of Coaching Staff & Greater Boston Area Head Coach
Derek Matthies grew up in the metro and select leagues of south Boston and secured a spot at Boston College High School varsity hockey team from 2007 to 2012. At Boston College High School Derek's career blossomed as a key component in their offensive line-up, as well as, proving to be an important role in their special teams. Derek also secured a spot on the UA National Bound team in Quincy, Massachusetts from 2007-2012.
Derek is now currently enrolled full time at the Mass Pharmacy School of Health and Sciences. Derek has been a player and a coach with the MA Hockey League for the past two years. Derek believes that practice makes perfect and it's really important to take what you learn in practice and be able to use it in game time situations.
Jon Scheldbauer
Somerville Adult Skills Coach
Jon Scheldbauer grew up right outside Boston playing defense for the Lincoln-Sudbury Warriors from 2007-2011. Jon went on to play at the Division 1 ACHA level for the Cornell Club Hockey Team that currently resides in the NECHL. He helped them win the NECHL league championship his freshman year. After graduating from Cornell, he took over coaching responsibilities for the defensemen as an assistant coach and helped lead the Cornell club hockey team to their winningest season in recent memory at 14-5-1, as well as winning the NECHL South Championship
Alexander Ivanov
MAHL Adult / Youth Skills Director of Coaching
Alex started playing hockey from the age of 4 in the Western part of North America. He played his youth hockey in both Seattle WA, and then eventually Vancouver Canada. By the age of 17 Alex played his Junior hockey in Philadelphia before going on to a successful NCAA D3 college career. He played his Freshman/Sophomore years with Becker College before spending his junior year playing for Framingham State University. Alex is now working for MAHL full-time helping the company develop the MAHL coaching programs and skills clinics. 
Carly Radovich

Canton Skills Head Coach / Brookline HS Varsity Girl's Coach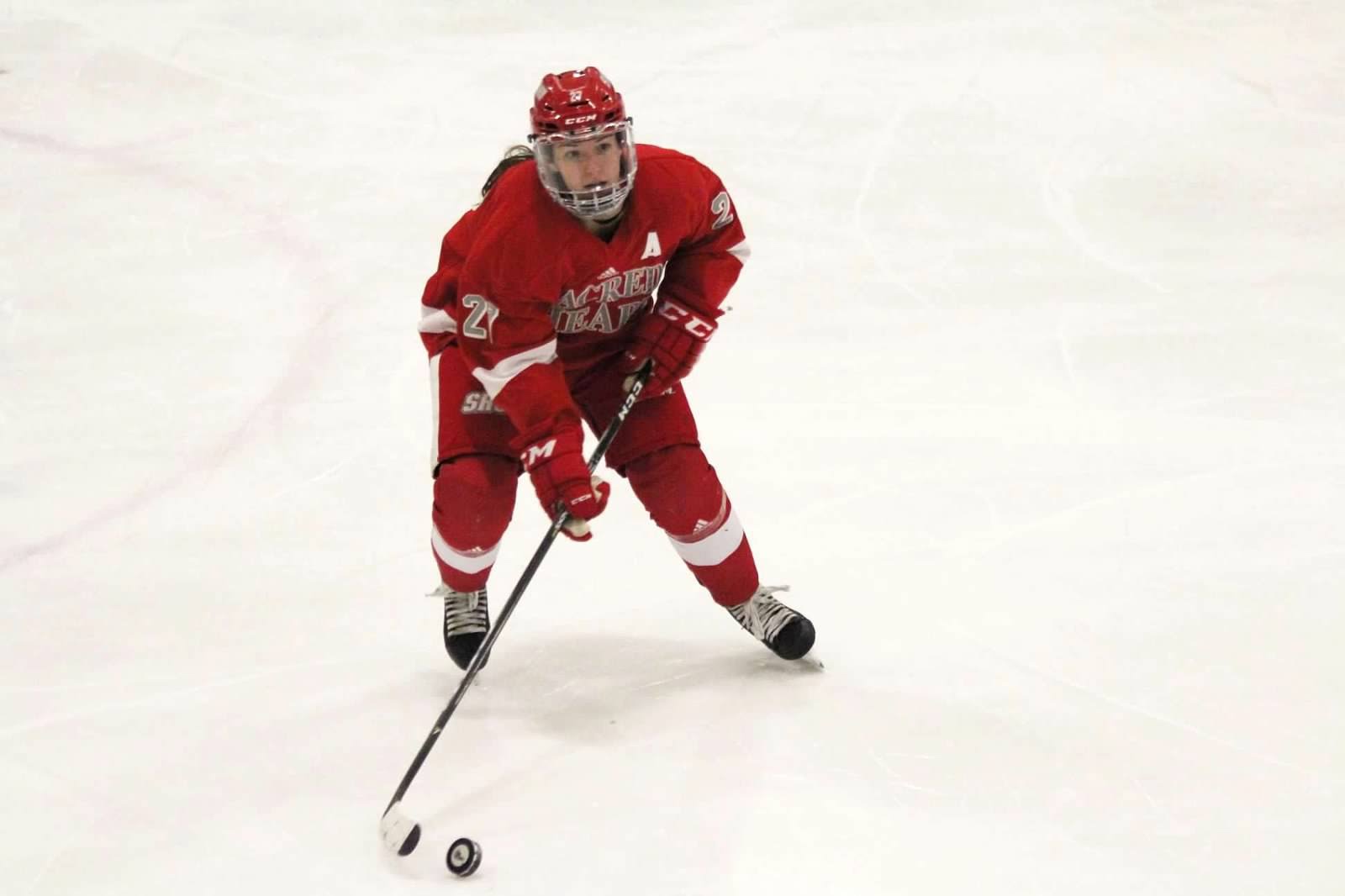 Carly has been playing hockey for 19 years now, she grew up in Central MA playing for the Minuteman Lady Flames organization. In high school, she continued on to Vermont Academy where she played with them in the New England Prep School League, eventually leading her to earn a scholarship to play D1 women's ice hockey at Sacred Heart University in Connecticut. Carly played defense there for four years, was voted an assistant captain her senior year and helped guide Sacred Heart to their first league championship in 10+ years. Carly is currently the assistant coach for Brookline HS girl's varsity hockey team and continues to play in various hockey leagues around MA. 

Jack Bingham
Somerville Adult / Youth Skills Coach
Jack played hockey beginning in 2nd grade for Simsbury Youth Hockey in Simsbury, Connecticut. His playing career took him through the Springfield Pics and the Connecticut Clippers. He then went to Avon Old Farms School where he played defense.  Jack has his Level 2 USA Hockey Coaching Certification. Jack has a particular interest in power skating technique and had the opportunity to work with a variety of power skating coaches during his hockey career. Jack particularly enjoys working with players that are new to the game.

Jason Monsignore
Somerville Goalie Coach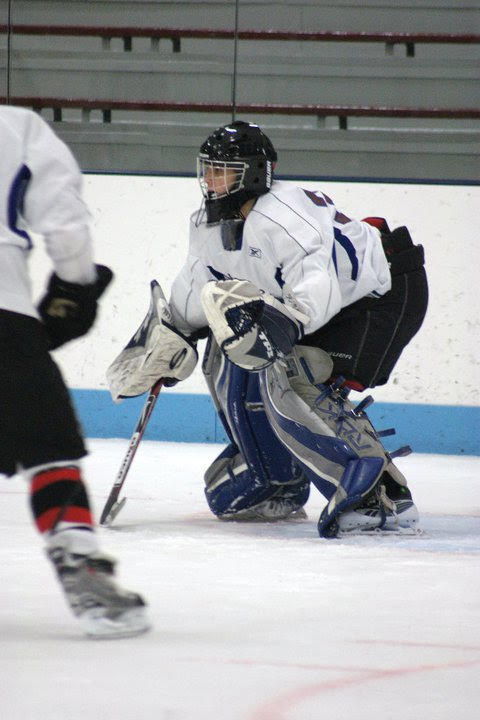 Jason began playing hockey in the town of Burlington before joining the New England Stars select team. From there he played junior hockey for the Boston Jr Blackhawks in the IJHL before playing for Middlesex Community College. Jason then transferred to Nichols College earning his Bachelor's Degree in Sport Management. His experience as a coach started with Pro Ambitions Hockey before joining team MAHL! 

Noah Lin
Somerville & Boston Adult Skills Coach
Noah started playing ice hockey in 2014 as a Rookie D skater in Bedford while attending weekly clinics. Because of a background in roller hockey, ice Hockey was a smooth transition. After joining the rookie free agent team of destiny, The MAHL All-Stars, it wasn't long before the new squad hoisted the cup at the end of the season. After a few seasons and championships with two different teams (5) and moving up to C divisions, Noah now coaches and hopes to pass the torch in ways that MAHL coaches have before him. Look out for Noah and the Barn Rats in our leagues. Say Hi and Introduce yourself!
Mark Albano
Adult Skills Coach (Marketing & Office Administration)
Mark started playing hockey when he was 4 years old in Wilmington.  Growing up he played on various select teams such as the Jr. Riverhawks, Cyclones, and PHD in addition to town-hockey A-B teams.  He also played high school hockey and was invited to play in the MVC All Star tournament in Tewksbury multiple times.  Mark currently plays in MAHL A-B level skates and last year played for the Hoffman Production Team that won the B1 MAHL Cup in Tewksbury.  
Matthew Aronian
Adult / Skills Coach
Matthew Aronian's career began at Chelmsford High School where he played varsity hockey from 1995 to 2000. During his time at Chelmsford High School, Matthew secured spots on the Hockey Night Boston's North Middlesex team, Massachusetts Select team and 7th Player award for the 1999/2000 playing season. Matthew progressed to the college level playing at Framingham State University from 2001 to 2005. At Framingham State, Matthew was able to secure a starting role his final two years as a forward and was an intricate part of their special teams. After college Matthew began his coaching career with Wayland High School for the 2006/2007 season.
Matthew now teaches full time in the Webster School system and has been with the MA Hockey League for the last  two years as a player and a coach. Matthew believes that learning can be fun and that hard work always pays off.
Will Ferraro
Somerville Adult / Youth Skills Coach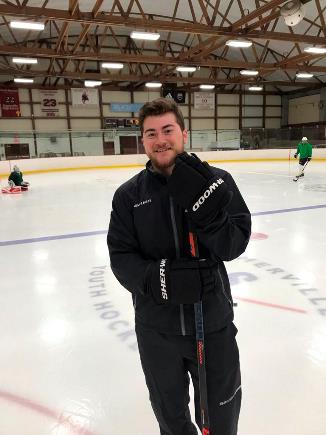 Will Ferraro grew up in Newport Beach, California. He played two seasons of Division II ACHA Hockey at Chapman University as a forward, winning a California Cup in his second season with the team. After graduating, he was an assistant coach for Mater Dei High Schools Varsity Ice Hockey Team for two seasons. Will also coached in several Youth and Adult Learn to Play clinics throughout Orange County and San Diego County. Will is now enrolled at Northeastern University pursuing a masters degree in Sports Leadership. He has just joined the MA Hockey League and looks forward to helping others get better at playing hockey. Will believes that hard work and determination are the most important aspects to better your game and improve on and off the ice.
Andrew Mathieu

Somerville Adult / Youth Skills Head Coach
Andrew Mathieu is a Manchester, New Hampshire native currently living in central Massachusetts. Mathieu started off his junior career in the 08-09 season at the age of 16 with the NH Jr. Monarchs where he played 15 games. In the next four seasons, Mathieu was selected to play in four consecutive all-star games and recorded 205 points in 156 games. After junior hockey, Mathieu attended Framingham State University where he played two seasons.
Craig Stern
Adult Skills Coach & Youth Coach
Craig Stern, a Pennsylvania native, started his hockey career playing for the Minnesota (now Rochester) Ice Hawks of MnJHL (now NA3HL) from 1997 through 1999, earning Defensive Player of the Year honors in 1999. He went on to play three seasons in the Ontario Provincial Junior Hockey League (now OJHL), as a member of the Parry Sound Shamrocks, Stouffville Spirit, and the Huntsville Wildcats, where he served as an alternative captain. Craig also had short stints with the Rochester Mustangs in the USHL and the Tupelo T-Rex in the AWHL. Craig went on to play for Framingham State University from 2003 through 2006, where he played with Coaches Aronian and Pettinato, and averaged almost half a point a game as a defenseman. Craig graduated in 2007 with a BA in Political Science and upon completing his undergraduate studies, went on to law school and business school, earning his Juris Doctor from the Massachusetts School of Law at Andover in 2010, and an MBA from Nichols College in 2012.
Outside of hockey, Craig is a founding partner of Rodriguez Stern, P.C., a law firm with offices in Framingham, Andover, and Leominster, and is the President of Rock Solid Realty, Inc., a real estate company also located in Framingham, Massachusetts.  He currently lives with his wife Erin in Quincy. Craig believes that players of all ages have to work extremely hard in order to improve, but should never lose sight of why they play the game in the first place: to have fun!
Obi Aduba
Adult Skills Coach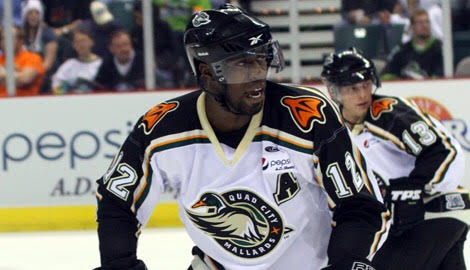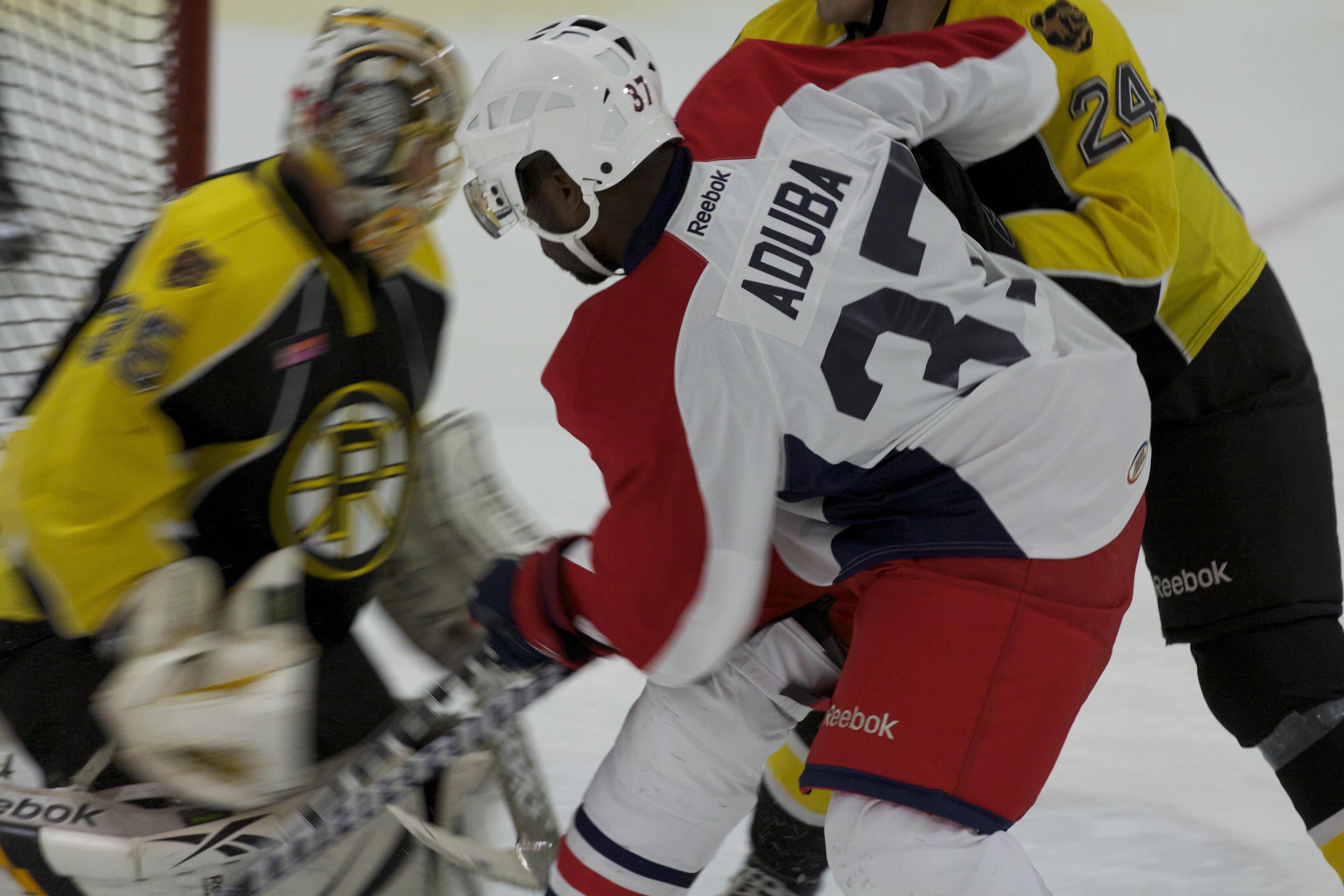 Obi began his hockey career in the metropolitan league. He made his high school varsity team as a freshman. In his senior year he decided to play junior hockey in the EJHL for the Walpole Jr Stars and was named an assistant captain in his second season. He was recruited to play at UMass Amherst, playing in the Hockey East Championship game in one of the longest games in Hockey East history. He went on to play professionally for The Danbury Mad Hatters (EPHL), The Elmira Jackals (ECHL), The Melbourne Ice (AIHL-*Australian champions), The Quad City Mallards (CHL), where he spent the majority of his career leading his team in points one season and as an assistant captain. He participated in AHL training camps for the Worcester Sharks and the Springfield Falcons. He finished his career playing for the Missouri Mavericks (CHL [now ECHL]) as regular season champions in 2014. 
Obi is a route sales representative for Nestle Waters North America and a proud husband and father. 
Lorenzo Lescano
 Somerville Head Goalie Coach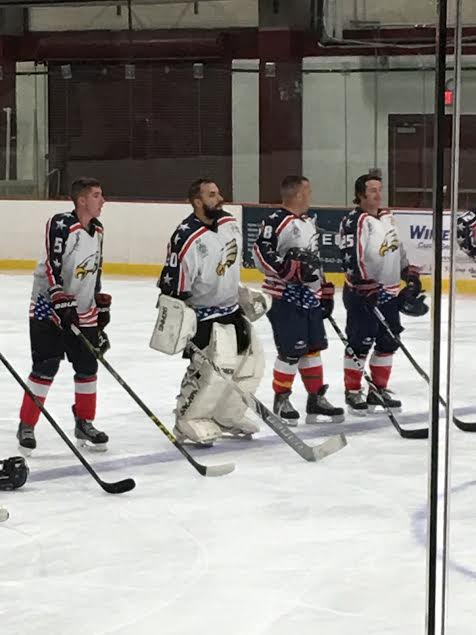 Lorenzo Lescano started his career off in Cambridge MA, where he started playing youth hockey at the age of 5.  Despite starting out as a skater, he moved to goaltender and went on to be the starter at St. Dominic Savio in East Boston.  Lorenzo's performance for his high-school team earned him recognition among the coaches and the entire league. He was able to help lead the Spartans to appear in a state Championship for the first time in over 10 years.  Lorenzo then went on to play for the Dynamo Moskva Club, where he completed his professional career. Throughout his career, Lorenzo has trained with many top-notch programs and coaches, such as Vladislav Tretiak and the Vladislav Tretiak Elite School of goal-tending in Canada; Dynamic skating in North Andover, MA and several others over the years. Lorenzo hopes to share the skills he has learned with the parents and goalies that he coaches.